Exhibition
April 10, 2022 – September 11, 2022
Curated by Antonio Grulli
Fondazione Carispezia, La Spezia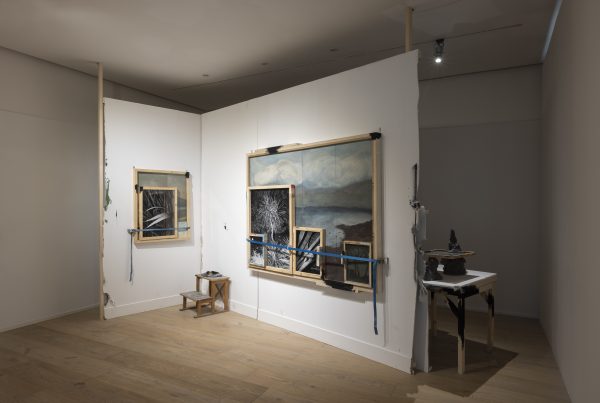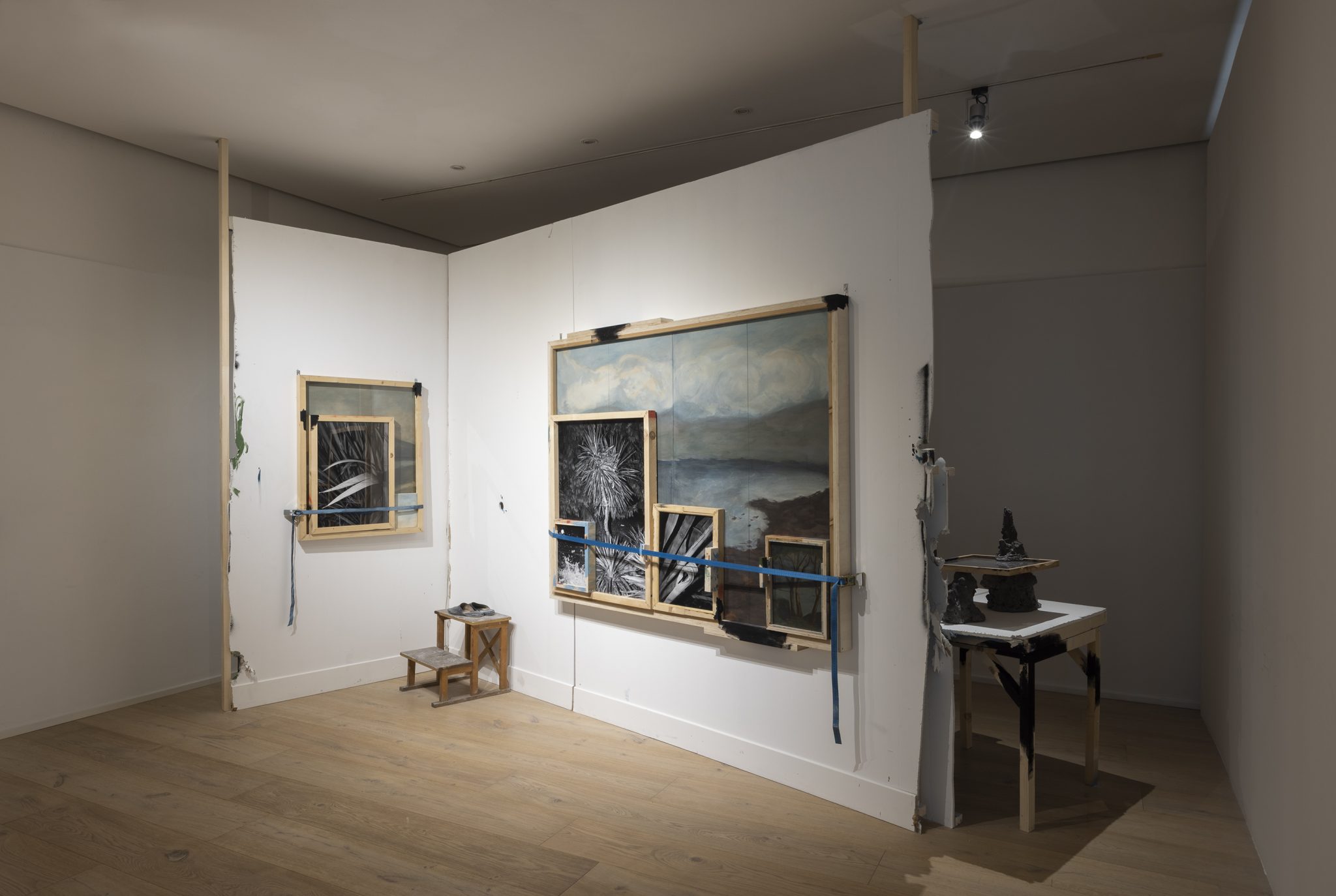 Text
The exhibition, curated by Antonio Grulli, focuses on the artist's past and his relationship with the city of La Spezia, a place of growth and life, and how it influenced his artistic journey. The title of the exhibition, MATRICE, was designed to encompass all this: the city is in fact a sort of 'mother figure' from which the life and journey of Jacopo Benassi began, and at the same time an essential hub of creativity today, a metaphorical studio from which he can draw ideas, images, and sights. The works on display will therefore concentrate on this relationship with a city that goes from a geographical and gathering point to an intimate one, intertwined with the most personal aspects of the artist's life.
The project is divided into two distinct moments.
In the weeks leading up to the inauguration, a plasterboard structure with a particular triangular 'uterine' shape has been built in the main hall of the exhibition spaces area of the Fondazione which became the artist's area of creativity and work, and the focal point of the exhibition. The works that are brought to life here offer an insight into the artist's evolving journey with photography, and indeed the photographs exhibited alongside paintings and sculptures inspired by the important La Spezia painter Agostino Fossati, whom the artist loved and saw as an inspiration from which to start to better understand himself, his professional career, and his own relationship with the city.
Once the works were completed, actual portions of the plasterboard walls of the work space, of the MATRICE, have been cut out and removed. These "slices" were exhibited in the other rooms of the Fondazione and became a fundamental part of the display on which the exhibited works will be set up: a sort of large-scale installation art that will move across the whole exhibition area.
In MATRICE painting, photography and sculpture bring about some strange hybrids, some hangings that are presented simply suspended from fixtures of the MATRICE walls constructed within the Fondazione, or placed on tailor-made wobbly tables, making it seem as if they had been saved from destruction.
Most of the material on display are original and new, designed and created specifically for the project through an ongoing creation process that continued right up until a few days before the opening.
Views

Note
Fondazione Carispezia – Cassa di Risparmio di La Spezia
Via Domenico Chiodo, 36, 19121 La Spezia
From Tuesday to Sunday from 6 to 10 pm.
Works